← Back
Adapting "Adaptive Re-Use"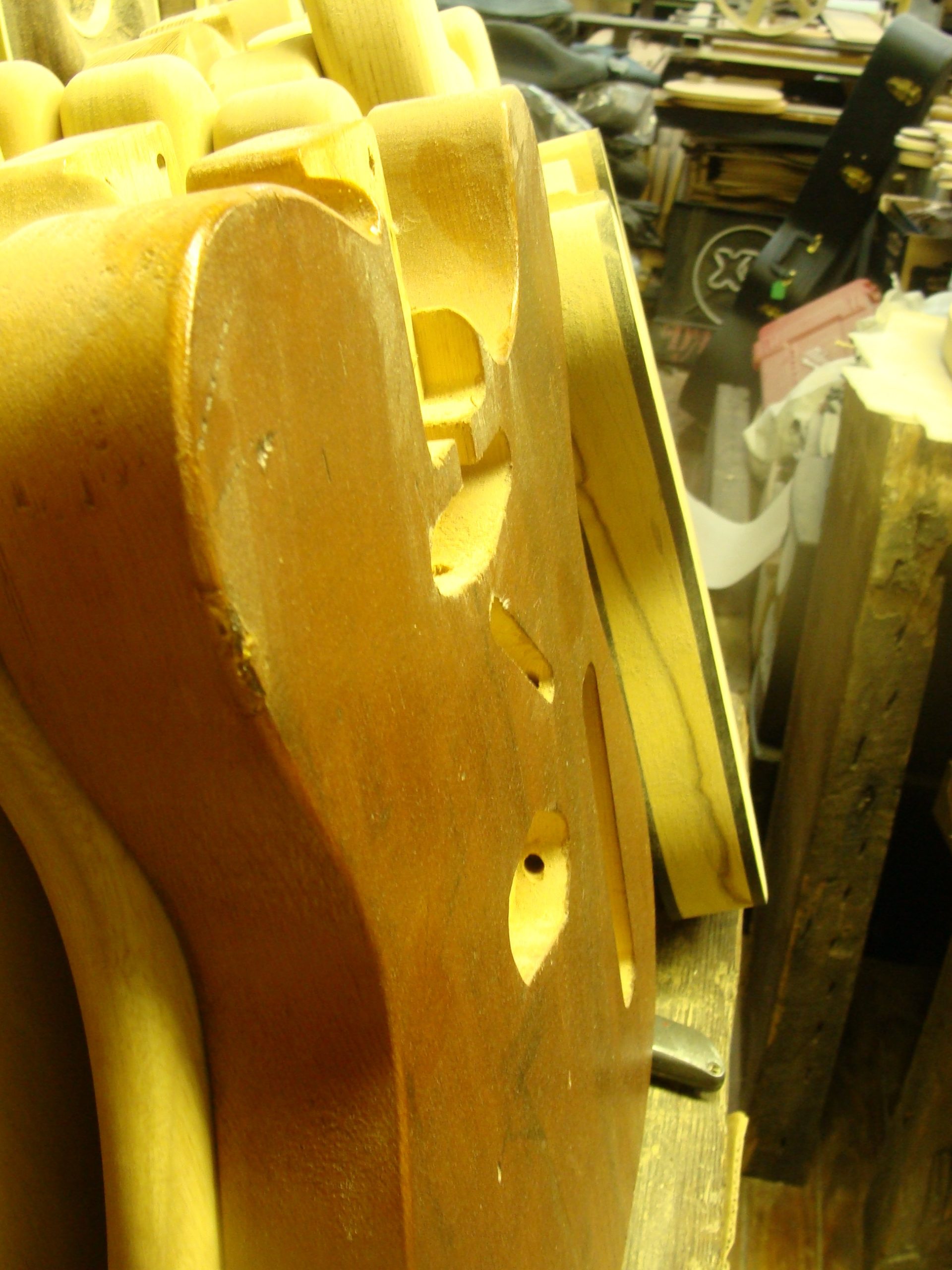 The term adaptive reuse is used by architects and preservationists to describe the process of adapting old structures for purposes other than those initially intended. Villagers are familiar with the Jefferson Market Library's former history as a courthouse, the Public Theater on Lafayette Street whose building began its life as the Astor Library, or Westbeth, the artists' residence on Bank and Bethune Streets and former home to a complex of thirteen buildings making up Bell Labs (read more about GVSHP's work to document the history of this site).
So we were tickled to see this article on DNAinfo.com about how another Village institution has taken the concept of adaptive reuse one step further.  GVSHP honored Rick Kelly and his shop Carmine Street Guitars with a Village Award in 2009, noting his artistry as a luthier (for the uninitiated, that's someone who makes or repairs lutes or other
stringed instruments). We knew that he took wood from demolished New York City buildings and incorporated them into his handmade guitars then, but we were absolutely thrilled to hear that he is now using wood from the Chelsea Hotel in his handcrafted instruments.
While this stately Victorian Gothic building is a NYC landmark, a
recent change in ownership, the closing of the hotel to guests (the Chelsea is also home to permanent residents), and renovations to the interior have many worried about just what's in store for the building. It is wonderful to know that a piece of this landmark building lives on in a new form. We didn't expect any less from Mr. Kelly. Carmine Street Guitars is located in … you guessed it … a landmarked building.