← Back
On This Day: Bell Labs Invents the "Talkie"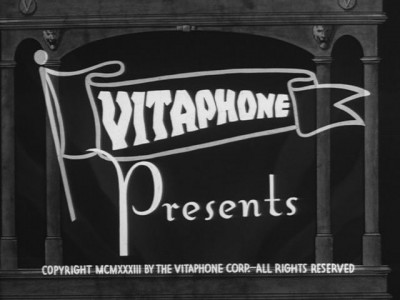 Seen a movie lately? If so, you have the West Village's Bell Laboratories (now known as Westbeth) to thank for all the dialogue, music and sound effects that you heard. On this date in 1926, the revolutionary technology responsible for what were then known as "talkies" — or the addition of soundtracks to motion pictures — was introduced. Developed by Western Electric at their lab on Bethune Street, Vitaphone changed the world of entertainment forever.
In the early 1920s, Western Electric's Bell Labs began independently developing technology to bring sound to motion pictures. Major studios balked, and didn't see the point. But Warner Brothers, then a smaller outfit, took a leap of faith. They sank $3 million into the Bell Labs technology and officially introduced their new product on April 20. By August of 1926, the first film with Vitaphone – Don Juan starring John Barrymore – was released. This was closely followed by the hit The Jazz Singer. The success of those two films was enough to get every studio clamoring for the use of Vitaphone, and in two years Warner Brothers had ceded the exclusive rights to the technology, allowing every studio to accompany their films with Vitaphone sound. The rest is silver screen history!
Vitaphone is in prestigious company – Bell Labs birthed many major innovations and inventions including telephone technology, black and white TVs, radar, and the vaccum tube. Of course today a different type of innovation occurs within the halls of that building. Western Electric abandoned the 13-building complex in the 1960s, and in 1967 the complex began a conversion to affordable artists' studios. Westbeth officially opened as artist housing in 1970 and it remains a haven for working artists in Greenwich Village. After much hard work from GVSHP and residents of the complex, and with the support of the JM Kaplan Fund, in 2009 GVSHP got Westbeth listed on the State and National Registers of Historic Places, and designated a New York City landmark in 2011.  Both designations were based in part upon the incredible innovations in sound technology which took place here in the late 19th and early 20th centuries as Bell Labs, and in part upon the trailblazing conversion and adaptive re-use of the complex into Westbeth artists housing in the late 20th century.
We've written about Westbeth several times on Off the Grid, so check out our previous articles in the archive. And our Oral History project has an entire section of Westbeth stories – you can listen to them on our website or instead read the transcripts from interviews including Merce Cunningham, whose dance company has been headquartered at Westbeth since 1971, and famed architect Richard Meier, who designed the renovations to Bell Labs that transformed it into the artists housing still enjoyed today. In 2018, Village Preservation placed a historic plaque on Westbeth to mark its role in groundbreaking sound innovation technology, as well as adaptive reuse and of course the arts; see more here.