← Back
Manic Panic and Ricky's: Local Fashion & Beauty Shops That Groomed a Generation
Greenwich Village and the East Village are areas famous for creativity and innovation in all arenas, and that includes fashion and beauty trends. Today we will take a look at some of the local beauty stores that not only supplied these looks, but inspired them.
Manic Panic
Today, Manic Panic is a brand known for colorful hair dye, but the business originally started as a small shop at 33 St. Marks Place. The store not only sold rainbow-colored hair dye, but also vintage fashion pieces that had been hand-picked by the store's founders, sisters Tish and Snooky Bellamo, who hailed from the Bronx.
This store is considered the first punk store in America. The Bellamo sisters were inspired by both the British and New York City punk music scenes, of which Tish and Snooky were a part. The two frequented the famous Max's Kansas City and CBGB nightclubs and were also musicians. During the 1970s, the two were backup singers for the band the Stilettos, which was an original iteration of Blondie. They were good friends with the band's lead singer Debbie Harry, who would also accompany them on trips to find odds and ends for their store.
Many of the items in the shop, including the hair dye that made them famous, came directly from Britain. The Bellamo sisters would travel to England, and return with products and items not available in the United States and sell the goods in their shop. As the business grew, the sisters began working directly with the supplier, who they were supposed to have had an exclusive agreement with. They would soon find out that the supplier was also selling the dye to Manic Panic's competitors. Fortunately for the Bellamo sisters, it turned out that this supplier had actually stolen the original formula. Tish and Snooky were able to find the dye's inventor, and began to work directly with them.
The store was exciting in other ways as well. They would put on free puppet shows where they sold Kool-Aid during intermission to make a profit. Celebrities would also frequent the shop, notably, superstar Cher, who even purchased a dress that was handmade by Tish inside the store.
The store closed in 1989 after their landlord declined to renew their lease. This turn of events turned out to be positive, as they continued operating and growing their wholesale hair dye business. They first moved to a small West Village apartment, then to a Tribeca loft, and then a more permanent warehouse in Long Island City. Since then, these products have been used to dye the hair of celebrities including Rihanna, Katy Perry and Cyndi Lauper. Manic Panic remains the premier hair dye for those wanting to dye their hair in colors like blue, pink, orange and green.
Ricky's NYC
Ricky's NYC is another example of a quirky Village beauty store. It was a mix of a beauty supply and drug store that opened its first location at 718 Broadway at Washington Place in 1989. The store was opened by Ricky Kenig with the support of his father, who had owned a chain of drug stores called "Love Drugstores".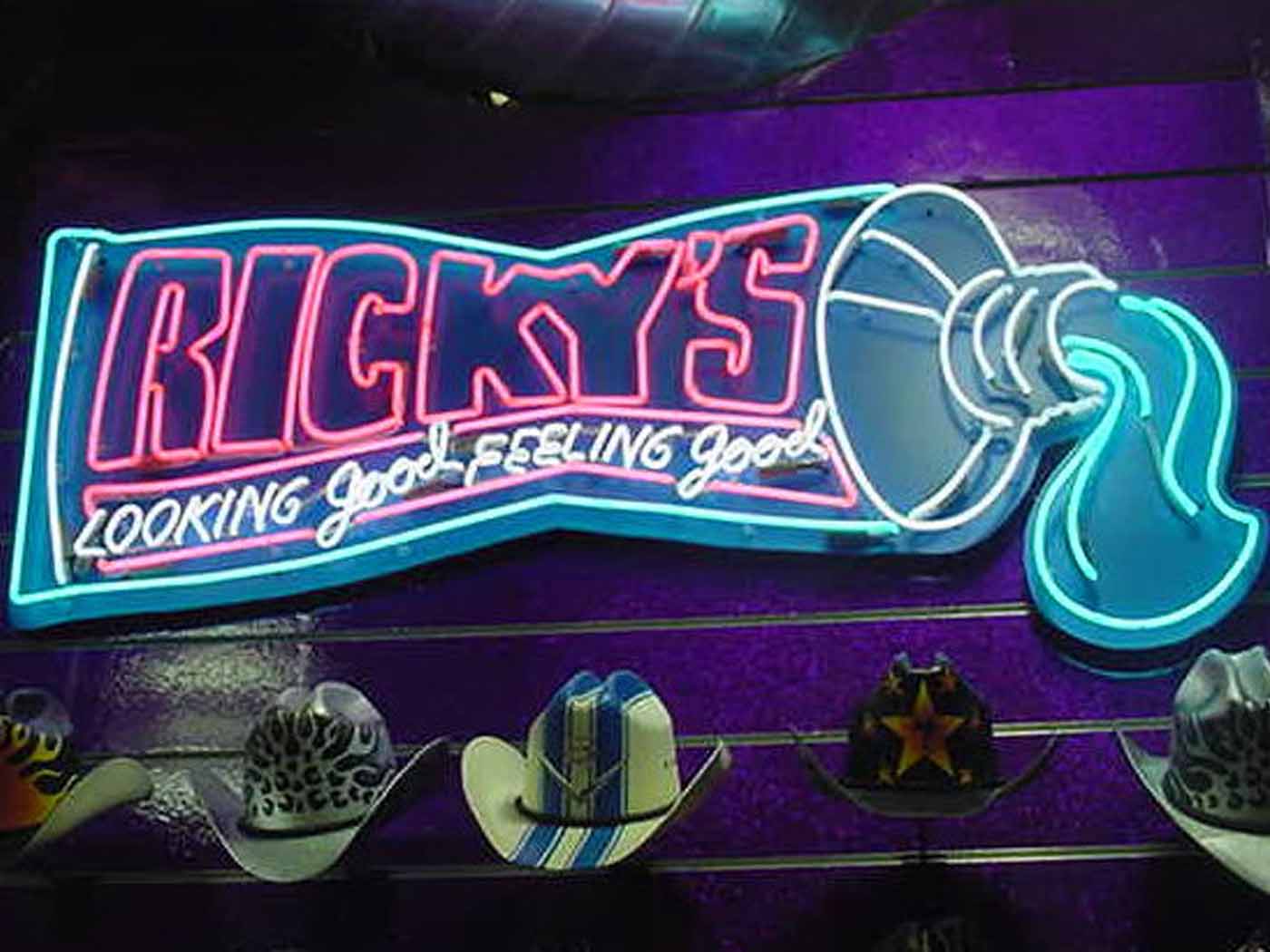 The original location had neon lights, television screens and the store's bright blue and pink toothpaste tube shaped logo that spelled out "Ricky's", which was used for all of the store's subsequent locations. The store grew to have locations around the city, catering to makeup artists, drag queens, stylists or anyone in search of a more quirky look. The stores specialized in glitter, brightly colored cosmetics, hair dye (including Manic Panic), wigs, and salon quality hair products. There was even a Manic Panic salon in one of the Ricky's locations, which was known as the Color Asylum Salon.
The store was a success, and by 2012 Ricky's had 28 locations around NYC and even opened an outpost Miami. They would also specialize in Halloween fashion and opened pop-up costume superstores around the city. With competition from other beauty stores, Ricky's began to close locations towards the end of the decade, and its final location shut its doors in 2020.
Although Manic Panic dye is still available for sale (luckily!), we've lost a certain spunky energy that these stores had.