Borough President's Public Hearing on SoHo/NoHo Monday, August 23, 6-8 pm; City Planning Hearing Likely Day of September 2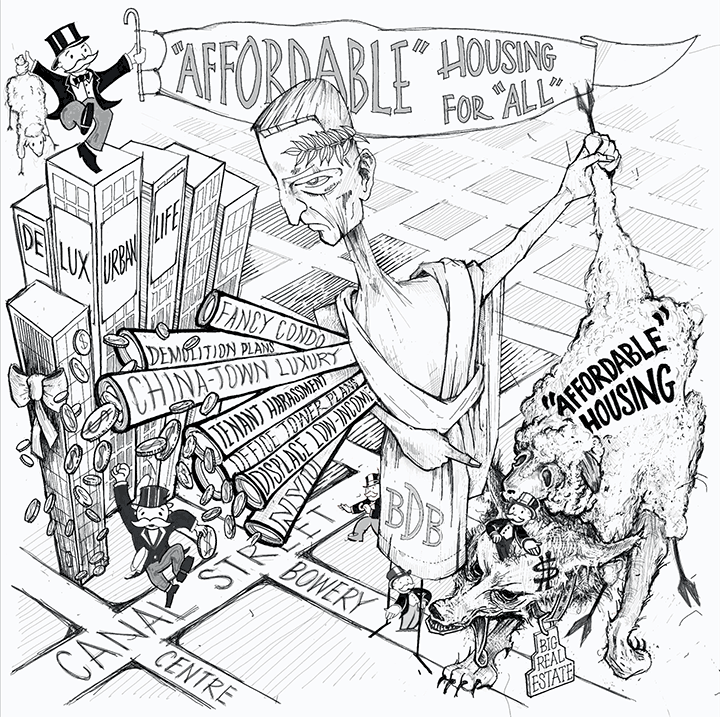 Following Community Board 2's resounding and carefully considered rejection of the Mayor's SoHo/NoHo Upzoning proposal, the application now goes to Borough President Gale Brewer to issue her recommendation. Before she does, she will hold a public hearing on August 23 from 6 to 8 pm. The Borough President has not yet said if the hearing will be in-person, virtual, or hybrid, but we need you to attend and testify! The Borough President is in fact partly responsible for the Mayor's rezoning proposal, which would displace long-term residents of the neighborhood in rent-regulated housing and arts groups, and introduce oversized luxury condos, offices, hotels, NYU dorms, and big-box retail, and it's critical that we tell her to repudiate this wrong-headed and destructive plan. We'll let you know how to participate as soon as information is available, but expect testimony to be limited to 2-3 minutes.
This will be followed by a public hearing by the City Planning Commission, controlled by the Mayor, likely during the day of September 2 or 1. That hearing should allow in person or virtual testimony, and we will share details as soon as they are available.
Check out and share our handy new webpage with resources and information about the SoHo/NoHo Upzoning plan, what it would do, the lies and misrepresentations behind it, and who opposes it, HERE.
To help:
Art by Brenden FitzGerald
August 10, 2021