Documents Reveal Expert Opinion That Saving Landmarked Houses' Facades Was Possible, But Was Suppressed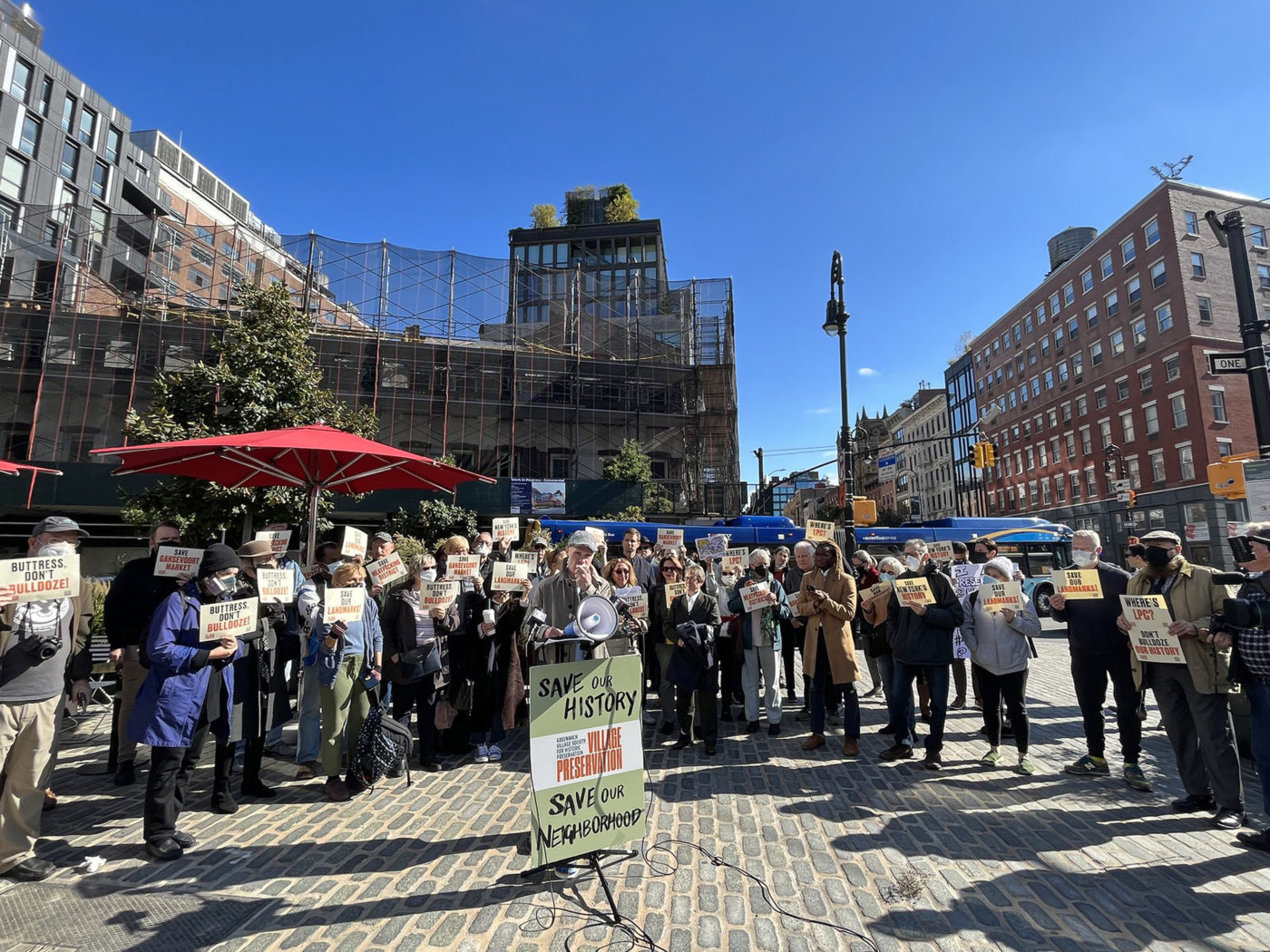 A Freedom of Information Act (FOIA) request by our partners at Save Chelsea has revealed that vital information about the state of nine landmarked 1840s houses at 44-54 Ninth Avenue and 351-55 West 14th Street in the Meatpacking District was hidden from the public, elected officials, the community board, and even members of the NYC Landmarks Preservation Commission (LPC) as they weighed an application to approve work related to demolition of the facades of these buildings. An engineering expert who specializes in historic structures employed by the LPC found that demolishing the facades of these historic landmarked buildings was not necessary to ensure safety, and that they could just as easily be repaired and public safety protected by preserving them. But this information was hidden from the public, other stakeholders, and decision-makers, even when the LPC was directly questioned about it. Read our joint letter to elected officials here, which includes smoking gun documents obtained via FOIA..
Village Preservation and our partners vociferously opposed allowing this demolition, and questioned the necessity of and rationale for allowing demolition of the historic buildings' facades. It seems the LPC did not initially support demolition, but was overruled by the Department of Buildings (DOB). However, in public meetings and hearings, when questioned about whether or not their engineer agreed with DOB's assessment that demolition was necessary, the LPC refused to respond, and hid this information from their own commissioners who then reviewed and voted on an application connected to this work without this vital information.
It should be noted this decision by the de Blasio Administration was made at the request of the developer, utilizing the services of Capalino + Co. lobbyists. The relationship between this firm and the Mayor, often described as "pay to play," has been widely criticized for the decisions it has led to which are contrary to the public's interest, and for ethical lapses. Read coverage in the Village Sun here.
May 31, 2022