← Back
LGBTQ+ Pride Programs Roundup
The roots of LGBTQ+ life in our neighborhoods are deeper than we even know. In the documentary PS. Burn This Letter Please, which premiered at the 2021 Tribeca Film Festival and was presented at one of Village Preservation's Pride programs, gay historian George Chauncey spoke about using police records and newspaper articles because personal papers are seldom available. Why? We learned that more often than not, the personal writings often used by historians as primary documents were destroyed by homophobic or transphobic families who didn't want anyone to know that their family members were LGBTQ. Which makes the archive of letters found and recorded in the documentary all the more spectacular — more on that to come.
Like Chauncey, we leave no stone unturned as we seek to bring to life the LGBTQ+ stories rooted in Greenwich Village, the East Village, and NoHo. One way is our public programs, and we hope you enjoy revisiting some of those marvelous events as much as we do!
Illuminating Times Before Stonewall
"The Daring Life and Dangerous Times of Eve Adams" in the South Village — Eve Adams emigrated to the United States in 1912 and was a true rebel. A friend to anarchists, writer of lesbian literature, and peddler of radical publications, Adams ran Eve Adams Tea Room on MacDougal Street in the South Village. Adams' work caught the attention of the young U.S. Bureau of Investigation, leading to her surveillance, arrest, and ultimate deportation into the Nazis' reign of terror, where she was sent to Auschwitz and killed. Author of The Daring Life and Dangerous Times of Eve Adams, historian Jonathan Ned Katz, shared his research to provide historic context for Adams' story in our neighborhoods and the world. Watch here!
Celebrating Walt Whitman's 200th and Village Gay Bars from Stonewall to Pfaff's — In an unfinished poem from the early 1860's, Walt Whitman memorialized the Vault at Pfaff's, home to New York's first self-described bohemians, as a place "where the drinkers and laughers meet to eat and drink and carouse." Historians Karen Karbiener, Brad Vogel of the New York Preservation Archive Project, and Edward Whitley of Lehigh University broadcasted from the subterranean Sweetwater Social (two doors down from the original Pffaf's), where "overhead rolls Broadway–the myriad rushing Broadway," to talk about Whitman's Village and his time at Pfaff's. Watch here!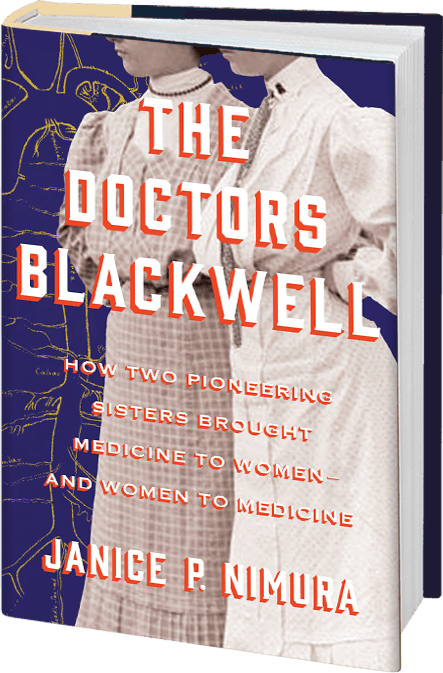 Performing the Heart of the Nation: The Provincetown Players — The Provincetown Playhouse staged the works of some of this country's most well-known playwrights, including Eugene O'Neill, Edna St. Vincent Millay, Edward Albee, Sam Shepherd, David Mamet, and showcases great actors including Bette Davis and Paul Robeson, among others. In addition to its incredibly talented authors and actors, the theater is noted for its progressive ethos – it had a large number of women, LGBTQ, and people of color involved in all levels of productions, boldly staging plays that explored the full lives of its writers and performers on MacDougal Street. Professor Jeffrey Kennedy's research and energy really inspired at this special talk. Watch here!
Caffé Cino – Off-Off Broadway and On the National Register — We celebrated Caffé Cino's listing on the National Register of Historic Places, with Caffé Cino historian and veteran Magie Dominic and Amanda Davis of the NYC LGBT Historic Sites Project who wrote the National Register nomination. Caffé Cino, located at 31 Cornelia Street from 1958 to 1968, was the creation of Joe Cino, an openly gay Italian-American producer who is credited with starting the "Off-Off-Broadway" theater movement. Critical in the development of gay theater, Cino served as a place of support for gay playwrights during a time when depicting LGBT experiences on stage was illegal. Watch here!
Stories that cover times pre- and post-Stonewall
Drag and Trans Art and Life in the Village, 1950s to the future! — Explore drag in Greenwich Village and the East Village through three projects across three eras. Michael Seligman and Craig Olsen, co-creators of the award-winning documentary "P.S. Burn This Letter, Please" take us into an incredible cache of letters from the 1950s among a group of friends and drag performers. Photographer and drag performer Linda Simpson shares her Drag Explosion project capturing NYC's 1990s drag scene. Miss Simone has been offering free performances and building community at the Stonewall National Monument throughout the pandemic. Drag historian Joe E. Jeffreys moderates. Learn about some of the unique spaces and personalities the Villages have provided and continue to provide for drag queens. Watch here!
The House of D: A Panel on the Women's House of Detention — Audre Lorde described the Women's House of Detention, an eleven-story Art Deco prison located next door to the Jefferson Market Courthouse (now Library). as "a defiant pocket of female resistance, ever-present as a reminder of possibility, as well as punishment." From 1932 to 1971, radicals and revolutionaries passed through the prison doors. Learn from scholars and community members in this special panel event exploring this dark and exhilarating history. Featuring Joan Nestle, Hugh Ryan, Polly Thistlethwaite, and Jay Toole. Watch here!
How Gay Girls Owned the Village from the 30s to the 90s and How They Want (Some of) It Back — Since the 1930s, lesbian culture has flourished in Greenwich Village. This three-part talk welcomed Lisa E. Davis telling the story of self-described "gay girls," welcomed at a number of bars and protected from police by mafia payoffs in the 1930s-50s. Alana Integlia of Queer Visibility Collective and Dyke Bar Takeover covering her work documenting queer spaces of the Village from the 1970s and 80s. Wanda Acosta showing excerpts of film Sundays at Café Tabac, her and Karen B. Song's dazzling documentary of Village lesbian culture in the wake of the AIDS crisis in the 1990s. Watch here!
Three Homosexuals in Search of a Drink: The 50th Anniversary of the Sip-In at Julius' — A panel discussion with Tom Bernardin, self-described historian of Julius', and Andrew Dolkart, Ken Lustbader, and Jay Shockley of the NYC LGBT Historic Sites Project with special guest Dick Leitsch. On April 21, 1966, Dick Leitsch and other members of the Mattachine Society, an early LGBT rights organization, staged the now famous Sip-In at Julius' bar in the Village to challenge the "legal" discrimination against gay folks. After they announced to the bartender that they were homosexuals and wished to be served, they were refused service. The event generated publicity and was one of the earliest acts of organized LGBT civil disobedience in New York City. Watch here!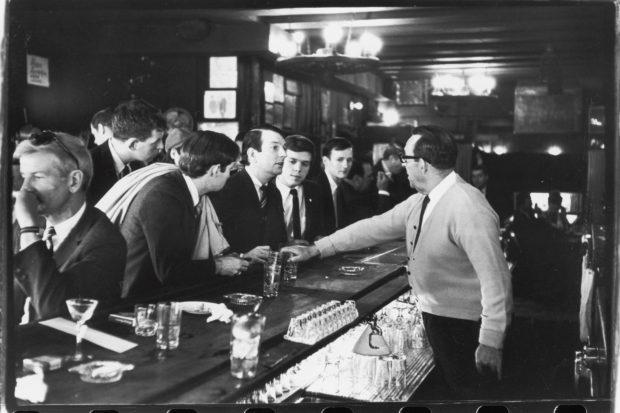 LGBTQ Literature and Literati
Featuring Stonewall and Post-Stonewall Celebrations of LGBTQ life
Historic Preservation and LGBT History — The history of Lesbian, Gay, Bisexual, Transgender and Queer (LGBTQ) people has been bulldozed – literally and figuratively. But in recent years there has been a flood of recognition of the importance of LGBTQ sites and the history connected to them. This panel celebrated and explored LGBTQ preservation efforts with Village Preservation, the NYC LGBT Historic Sites Project, the Alice Austin House, and more. Watch here: https://youtu.be/ZXxaO-BiEkA
Learn more about Village Preservation's work to preserve and protect LGBTQ sites in our neighborhoods here, and join us at one of our public programs. And happy Pride, all year round!